Project description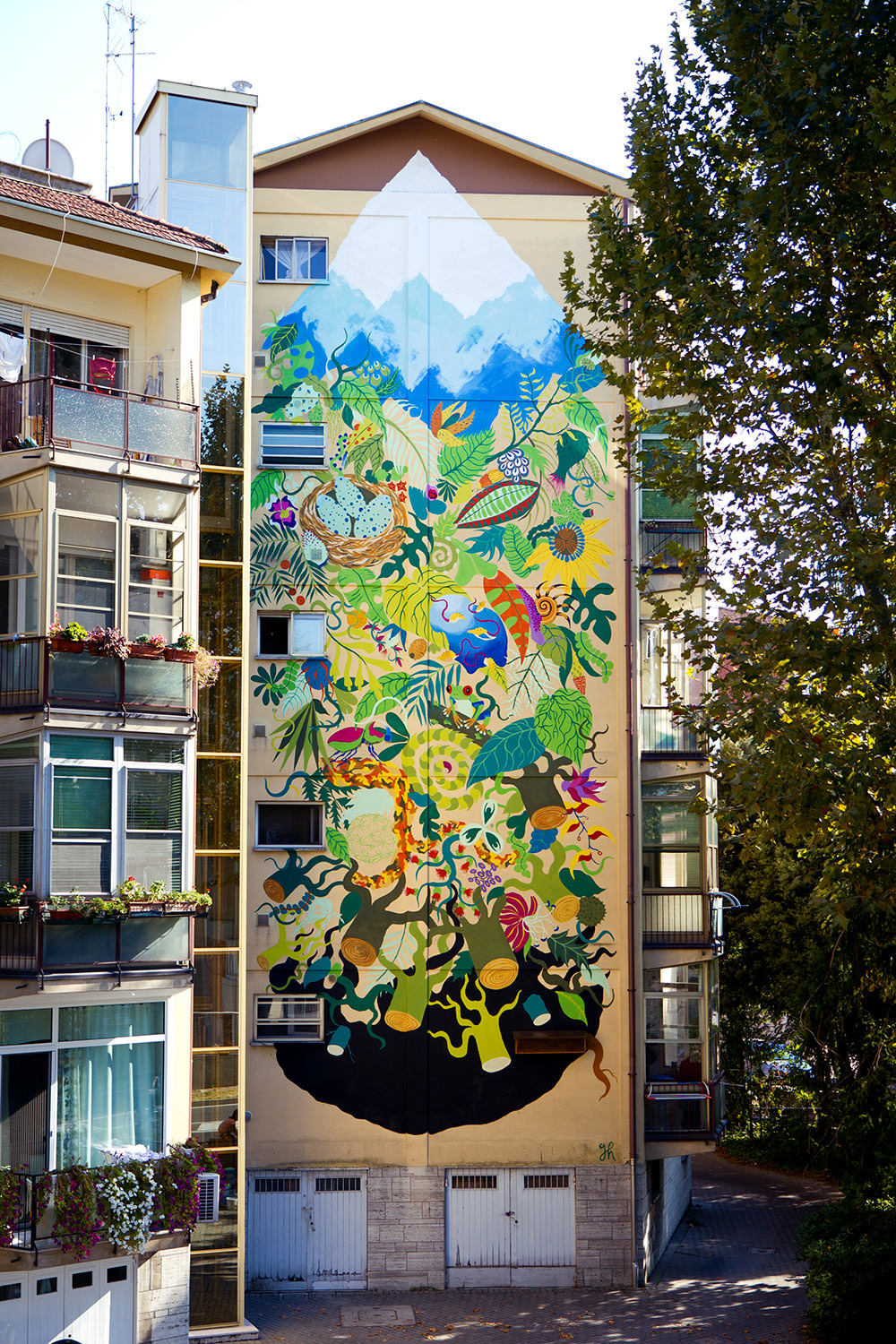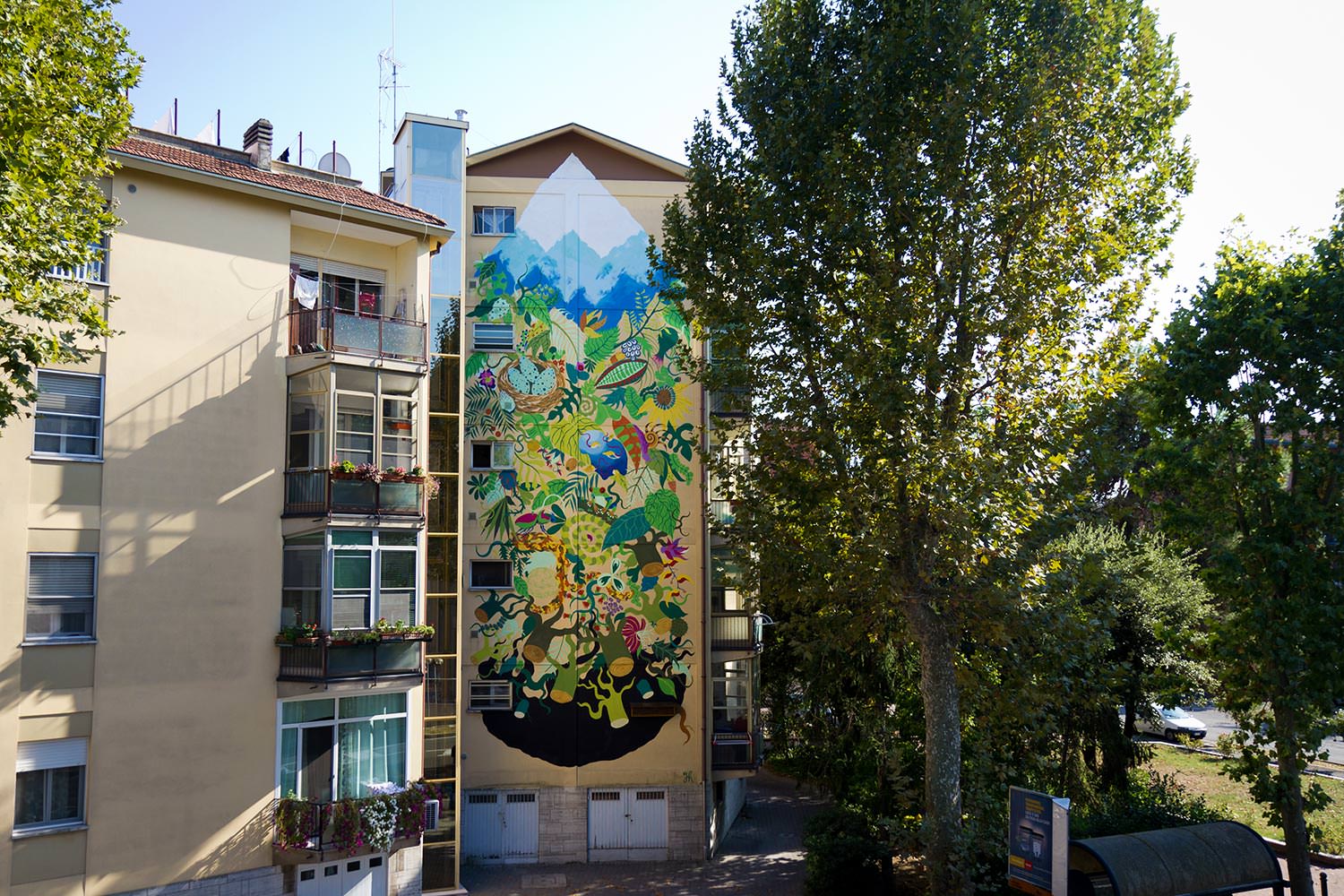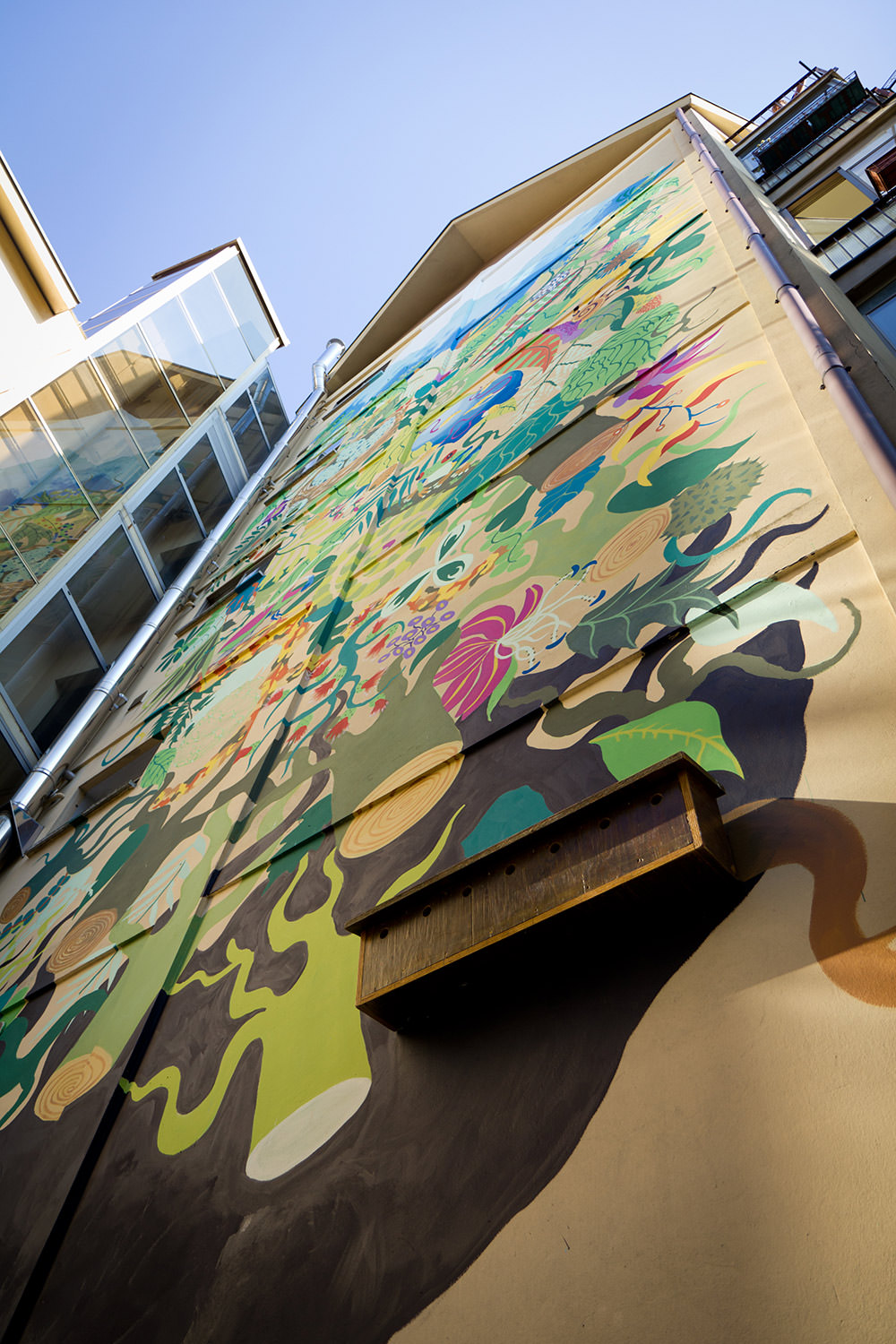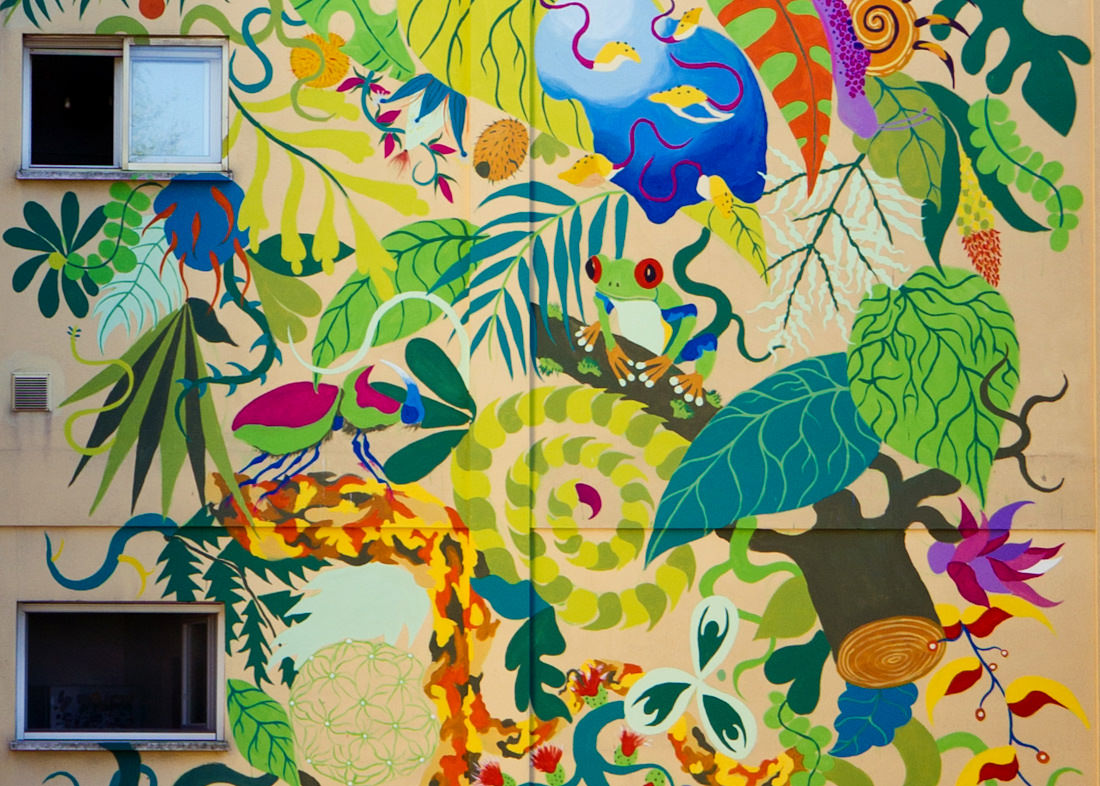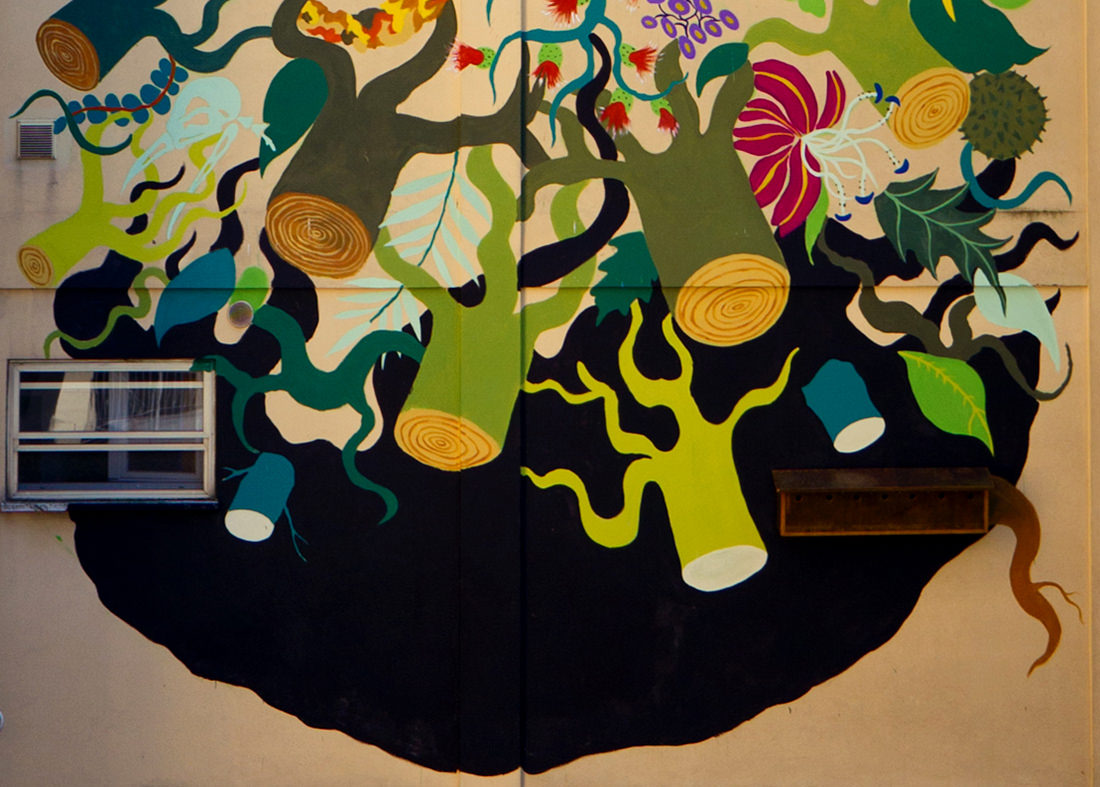 La Scelta (The Choise)
Starting from the central part, the intervention extends over the whole surface through two vertical directives.
At the top we have the contact with nature, a detachment from the anthropocentrism, the return to a sustainable ecosystem which sees the mountain as a symbol of awareness and harmony.
At the bottom, the artist embraces darker shades, nature is depicted brutalized by humans seen here as mere exploiter of resources and colonizer of territories as an unstoppable virus. This last part is both a reflection that involves the CMC – the headquarters is facing this wall- a company that participates in the construction of the infamous TAV. The author is sensitive to the issue of the exploitation of the alpine landscape of the Val Susa, so drops a little homage to those who fight for its.
Lastly to conclude the work an installation with which the interpreter continues its dive and reappropriation of public spaces in favor of nature. Gola Hundun realizes a nest for sparrows, a safe place away from predators of eggs, at the same time, a bird condominium on the human one like a symbol of cohabitation.
Curated by Subsidenze
Text Antonella Perazza
Photo Credits  Marco Miccoli