Gola Hundun (1982, Cesena, Italy)
Live and work in Rimini. Gola Hundun's work shows the relationship between human beings and the biosphere. This consideration combined with the conscious decision to live as a vegetarian since the age of 16 positions the artist and his work closer to the animal sphere to the human sphere.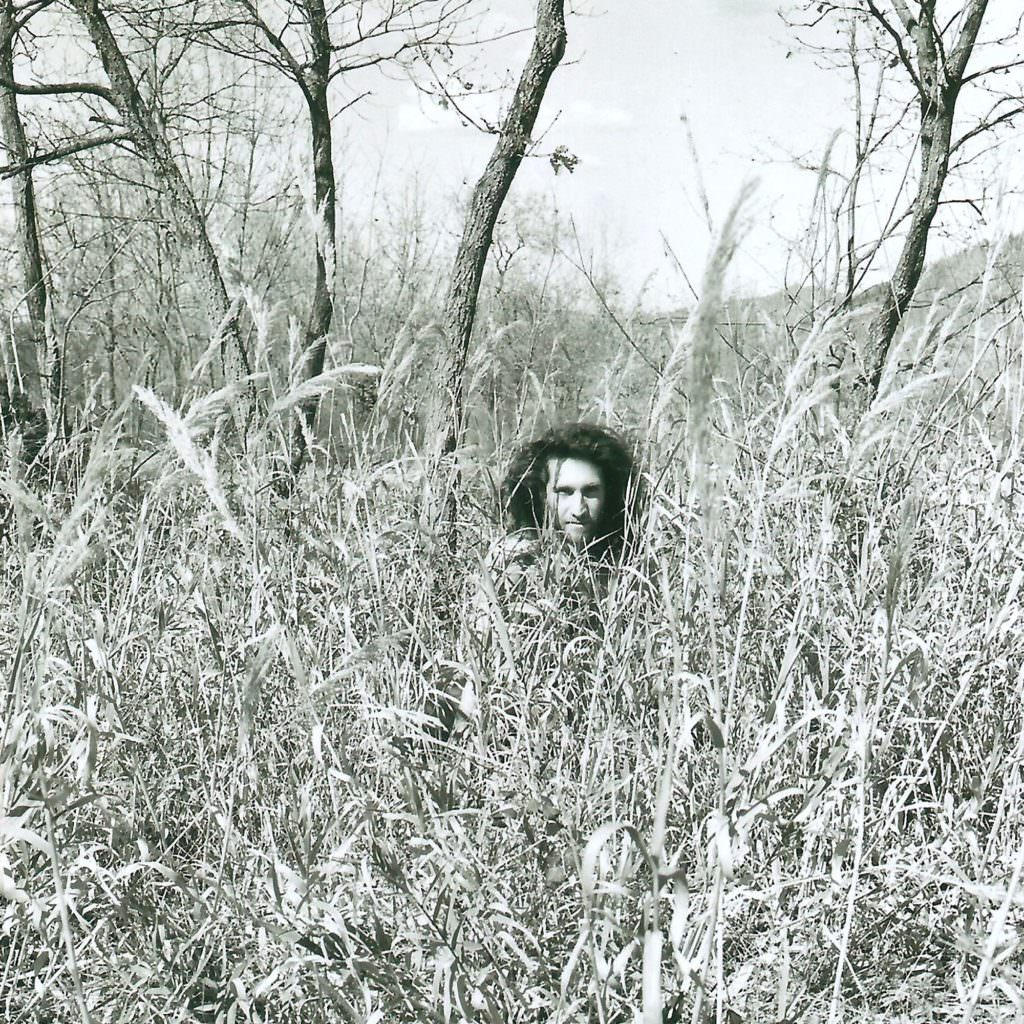 He explores themes such as interspecies communication, shamanism, a return to the earth, vegetarianism, and spirituality.
Gola's first foray into the world of art began with a classical artistic training at Ravenna´s high school of arts in Italy, not even it was at the early age of 12 years old when he did his first steps related with the Street Art doing the traditional graffiti's lettering styles, but at the age of 14 he returned at the home's privacy to create his first illustrations and paintings.
Gola Hundun continues his studies at Bologna's Academy where he got a degree in Fine Arts. In 2004 he moved to Barcelona, where he still living and working. Is Barcelona where his work has been influenced by the local graffiti making him decides to bring his creations back to the street's walls.
The late 2000's has been a period of growing and sporadic activity while he travel between Italy, Spain and around Europe. In 2010 he spent a residency semester in Quebec, Canada, where began his artistic career in terms of a global scale. From the completion of his art residency in 2010 until our days his work made him to visit many countries around the world with rather collective and solo shows including places such as Sao Paulo Brazil (2011), Jenin Palestine (2011), Moscow Russia (2012), Tokyo Japan (2012), Almaty in Kazakhstan (2013), and recently Miami in U.S.A. (2014) Dominican Republic (2016).
The universe he creates has always an allegoric interpretation and is enhance by many influences such post human culture, sacred art, zoology, psychedelic art and by the many cultures he found and still finding during his travels around the world.
Besides his work as painter, Gola Hundun also creates public installations incorporating fiber, living plants, music and live performances.
Picture: Saori Kondo
SELECTED EXHIBITIONS
SOLO
2018
7.6 Billion & Still Growing, 19Karen Contemporary Artspace, Mermaid Beach, Australia
2016
Intelligenza Vegetale, Portanova 12, Bologna, Italy
Naturart Project, No Title Gallery/Fiera di Pordenone, Pordenone, Italy
2015
Olio Santo, Pigment Workroom, Bari, Italy
2013
Animalismo Magico, Santarcangelo di Romagna, Italy
2012
Flow Master, Gorky Park, Moscow, Russia
2011
Vegetação, Tag & Juice, Sao Paulo, Brazil
Hibrido, (double Solo with Paulo Auma) CCC, Curitiba, Brazil
2010
Adventure Beyond of Ultra World, (Double Solo with Kenor) Base Elements, Barcelona, Spain
2009
Il Sogno dell'Arcigufo, 36A Spazio Gallery, Bellaria, Rimini, Italy
COLLECTIVE and FESTIVALS
2020
Exposition 101, Adda Gallery, Paris, France
2019
No Borders, Neurotitan, Berlin, Germany
On the Wall, Genova, Italy
Oltre le Mura, Gradara, Italy
Assafá, Napoli, Italy
Agenda Cultura – Arti dell Emilia Romagna, Montevideo, Uruguay
2018
Jardin, Adda Gallery, Paris, France
Studio Trasparente, Buñol, Spain
Vie Periferiche, Cesena, Italy
Painted Desert Project, Navajo Nation, Arizona
Murali, Forli,Italy
Cotignork, Cotignola, Italy
Cattedrale Immaginata, Modena,Italy
2017
Street Art at Université Libre de Bruxelles (ULB), Bruxelles, Belgium
Cvtá, Civitacampomarano, Italy
Kufa's Urban Art Festival, Esch Sur Alzette, Luxembourg
Arena delle Balle di Paglia, Cotignola, Italy
Venti e Correnti, Caserta, Italy
2016
Artesano Project, San Pedro de Macorís, Dominican Republic
Land-Shape Festival, Vrå, Denmark
Artmosphere Mural Art Biennale, Manege, Moscow,Russia
The Outdoor Museum Of Cities Of Europe & Asia, Magnitogorsk, Russia
Urban Art Fair, Carreau du Temple, Paris France
Squinterno Festival, Berceto, Italy
Naturalezas Urbanas, Muros Tabacalera, Madrid, Spain
Tafuzy Day, Castello degli Agolanti, Riccione, Italy
Impronte 2016, Bonito, Irpinia, Italy
Memorie Urbane,Terracina, Italy
Altrove off, Catanzaro, Italy
Directors Choice, 19Karen, Golden Coast, Australia
Happy, 19Karen, Golden Coast, Australia
2015
Evolucion, Honeycomb Gallery, Buenos Aires, Argentina
Street Meet, Wurzburg, Germany
Subsidenze, Bonobolabo, Ravenna, Italy
Restart, Imola, Italy
Viavai proj @ Dongallery, Don Gallery, Milano, Italy
Eurotopia, La Escocesa, Barcelona, Spain
2014
Biennale del Disegno, Museo della cittá, Rimini, Italia
Scrittura Disegnata, Musas, Santarcangelo di Romagna, Italia
Mucchio Selvaggio III, D406, Modena,Italy
Viavai Project, Racale (LE), Italy
Dolomiti Contemporanee, Nuovo Spazio Espositivo, Casso (BL), Italy
Sagra della Street Art, Reggio Emilia, Italy
2013
Cash Cans and Candy, Hilger BrotKunstHalle, Wien, Austria
Artbat Fest, Almaty, Kazakhstan
Icone 5.9, D406, Modena, Italy
2012
Nuiguru, Uma et Merdre, Tokyo, Japan
Suburban2, Bunker, Torino, Italia
Outer Space Festival, Poznan, Poland
Las Paredes Hablan, Mutuo, Barcelona, Spain
2011
Barcelona Finest, Celal Gallery, Paris, France
La Memoria Non Si Cancella , SS9 Teatro, Reggio Emilia, Italy
Artaq 1 Bruxelles, Espas-art22, Bruxelles, Belgium
Artaq 1 Lyon, Galeri Confluence, Lyon, France
2010
Artaq 1 Berlin, Stattbad Wedding, Berlin, Germany
Artaq 1 Paris, Espace Beaurepaire, Paris, France
Pintalla, Antigua Casa Haiku, Barcelona, Spain
Ritual,Red Magic, complesso case popolari,Reggio Emilia,italia
Hello Nasty,Infart, Castello degli Ezzelini, Bassano del Grappa, Italia
Invasioni e Terapie, Plazzo Fogazzaro, Schio(VI),Italia
Gasbukn , Morgan Bridge, Quebec City, Canada
Artaq Prize, Anger, France
Save Ours Skiers, LAB 610 XL, Feltre, Italia
Ritual, Aperitivos Visuales, Tenerife, España
2009
(H)earth 2nd , Art-Port, Udine, Italia
400ML 2,Chateau des Izards, Coulounieix-Chamiers,Dordone
Degli uomini selvaggi e d'altre forasticherie, LAB610 XL, Servo di Sovramonte, belluno, Italia
400ml 2,Maison des Metallos,Paris
Pop Up!, MAC, Ancona, Italia
Digital is Human-Digital Entertainment, Museo Nazionale della Scienza e della Tecnologia, Milano, Italia
Street Without Wall, Museo della Misericordia,Firenze,Ita
Europa Underground,Club Studio Gallery,Lodi,Ita
My Place,Milano,Italia
2008
Spray contra la Fam, Miscelänea,Barcelona
Sketchel Group Show,Mondo Pop,Roma,
Sparrow Group Exibition, Kiev, Ukraina
400ml,Maison des Metallos,Paris
Grafiteros and Dj Contra la Fam,los Encantes,Barcelona
Premio Italian Factory 2008,Fabbrica del Vapore,Milano
Tres Amigos Show,Base Element, Barcellona, España
Infart3, Museo Civico, Bassano del Grappa, VI, Italia
Visual Slang 2008, Abrons Arts Center, Manatthan, New York
Manifesta7,Città al Muro, Trento, Italia
Loop Festival, Districto Quinto, Barcelona, España
Platano Rock, Tenerife, España
Happy Monsters Assault!!, Pure Evil Gallery, London
Expopo#3, café milans, Barcelona, BCN
ARTshake2,Galleria civica di arte contemporanea,Termoli,CB
PRIZE  & RESIDENCY
2019
Campidarte Art Residency – Sardegna – Italy
2016
Land-Shape International Land Art Festival – Denmark
2013
Bocanord – mural art prize – Barcelona – Spain
2011
Poliniza – mural art prize – Valencia – Spain
2010
Artaq Prize – Sreet Art prize – France
Est-Nord-Est residency – Spring Semester 2010 – Quebec – Canada
PUBLICATIONS
MURAL MASTERS – Kiriakos Iosifidis, Gingko Press, California 2018 (USA)
STREET ART CONTEXT (S) – Le Grand Jeu, Paris 2017 (FR)
WILD ART – D. Carrier, J. Pissarro, Phaidon, London 2013 (UK)
MAMMOTH BOOK OF STREET ART –  Constable & Robinson, edited by Jake (UK)
GRAFFITI 365 – Jay "j.Son" Edlin (U.S.A.)
POLINIZA 2010Y2011 – UPV (Spain)
LOS NOMBRES ESENCIALES DEL ARTE URBANO Y DEL GRAFFITI ESPAÑOL – Mario Suarez (Spain)
GRAFFITI NOW – ÁõöÁ (China)
400ML – Gautier Jourdan (France)
POP UP – Franco Cosimo (Italy)
ARTAQ BOOKZINE 2010- Ysam Artaq (France)